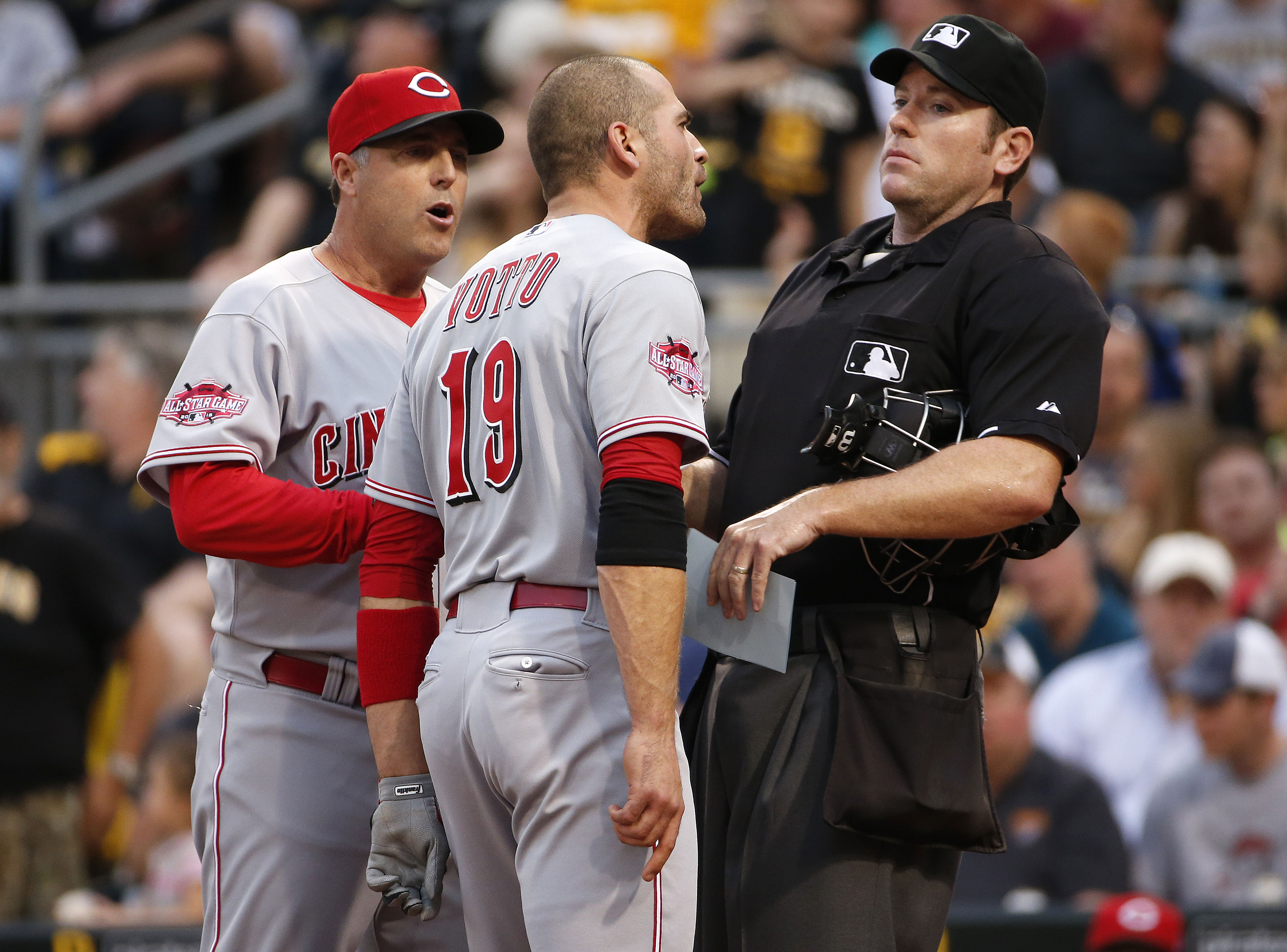 Here we go baby!  Love this fire, love Votto.  Something needs to get this team fired up and winning, becuase i have no idea how anyone can live with the fact that we win the first in ATL and then proceed to lose the following three games.  That is the one thing you just can't do.  So lets get into it….
The Terrible first pitch called strike that started it all.
The rest of the at bat.
Starting to simmer, Helmet slam got my a little hard.
"What'd you say to me?(to pitcher)…You just pitch, I'll hit (can't lip read next part)….motherfucker."
Votto just realizing that he has been ejected and went out to take infield all before finding out.  I guess you can say theis Votter has come to a boil!
Makes Contact with Ump, proceeds to subject himself to fines, suspension, and possibly lose his mind! And you know what I couldn't be happier!
Go Reds!